Beyond the Mysterious lady:Finding Greta Garbo
https://www.facebook.com/Wolffianclassicmoviesdigest
https://thewonderfulworldofcinema.wordpress.com/2016/03/10/the-marathon-stars-blogathon-is-here-2/
An enigmatic and elusive star that was Greta Garbo is arguably one of Hollywood's greatest stars. A legendary actress who combined remarkable beauty with a modern spirit and irresistible allure and mystique that she remains one of the finest actresses of the golden age that always remains a mystery to everyone. Greta Garbo is arguably one of Hollywood's greatest stars all time. Today i explore the movies and performances by this remarkable legend for the The Marathon Stars Blogathon. Hosted by Virginie Pronovost thanks to the wonderful host for this wonderful event. Be sure to check out others form this event too. So let me talk about her now.
 The Marathon Stars Blogathon reviews of Greta Garbo movies
Queen Christina (1933) review
"I,m tired of being a symbol, Chancellor, I long to be a human being! This longing I cannot suppress!" (Greta Garbo as queen Christina)
Its Greta Garbo at her finest as she truly is a queen on the screen in queen Christina. One of silent cinema's greatest pairings, Greta Garbo and John Gilbert starred together one last time in Queen Christina as both legends shine together. It is really Greta Garbo that is the big star here as she shines truly as she acts in one of her finest roles all time. John Gilbert was on hard times by time this movie came as he was offered this role. He does a fine job in one of his finest roles on the screen. He does give us such a wonderful performance. The cinematography is beautiful and enchanting. The costumes are truly such a wonder to look at on the screen. Its full of wonderful dialogue. The cast are excellent. as all gives out such wonderful performances as Greta Grabo truly shines as one of the finest of the golden age.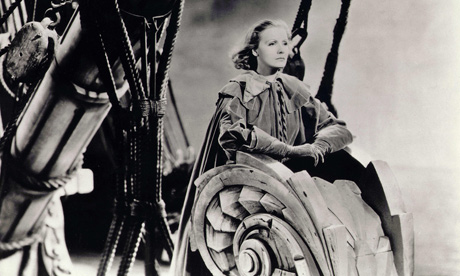 The Ruth Rating:
Camille(1936)Review
The novel/play by Alexandre Dumas Fils LA DAME AUX CAMELIAS has attracted a lot of artists. Verdi wrote his opera LA TRAVIATA basing its content on this play. The film industry have also made a lot of adaptations of the play from the period of silent era up till modern times. However, if one hears a movie title CAMILLE, what usually comes to one's mind is the film by George Cukor with Greta Garbo and Robert Taylor, I would rank this as garbo's finest hour on the screen.
Greta Garbo and Robert Taylor are really magical together on the screen as both really lights up the screen with a romance that really is such a wonder to watch unfold on the screen. Greta Garbo gives out one of her finest performances if not her finest on the screen as she truly acts with a range of acting that is beyond compare. Robert Taylor is outstanding in his role in this movie. Its acting truly shines in this classic movie as everyone in the cast really gives out such fine performances.

George Cukor directed this movie with such wonderful skill of hand as he directs the wonderful acting  with such great flare and craft to craft a masterpiece.
The cinematography is superb. Almost each scene has a "soul" which makes watching the movie a real admiration of beauty. The most memorable decorations are in the scene in a candle-lit boudoir filled with delicate lighting and shadows. Marguerite is looking at her reflection in the mirror and suddenly notices Armand from behind. A delicate classic musical piece is being played in the background. UNFORGETTABLE! The film's gorgeous imagery is a very strong point for the movie. Its costumes and sets are also remarkable as they also stand the test of time.
Camille is a film that will live forever thanks to the luminous Greta Garbo and the inspired direction of George Cukor and its wonderful  cinematography and acting as it truly is one of the finest movies ever on the screen.
The ruth rating :
Grand Hotel(1932)Review
Based on Vicki Baum's novel and produced by Irving Thalberg, this film is about the lavish Grand Hotel in Berlin, a place where "nothing ever happens." That statement proves to be false, however, as the story follows an intertwining cast of characters over the course of one tumultuous day. Greta Garbo is Grusinskaya, a ballerina whose jewels are coveted by Baron von Geigern (John Barrymore), a thief who fancies Flaemmchen (Joan Crawford), a stenographer and the mistress of Preysing (Wallace Beery), businessman boss of Kringelein (Lionel Barrymore), a terminally ill bookkeeper who is under the care of alcoholic physician Dr. Otternschlag (Lewis Stone). Grand Hotel won Best Picture at the 1932 Academy Awards.
This classic featured an all star cast of talents. They all brought something magical to the table as Greta Garbo leads this all star cast as she shines ever greatly. John Barrymore as  a thief is very wonderful indeed to watch on screen. Joan Crawford a stenographer and the mistress of Preysing is enchanting to watch on screen as she gives us a powerful acting job here. Wallace Beery is ever wonderful as ever as he gives us one of his best roles ever. Lionel Barrymore is ever wonderful as he gives us a powerful performance. Grand hotel has an outstanding cast of actors that really bring class and wonderful acting to the table as it won best picture of 1932 as i can see why as this is an outstanding acting force of nature.  A classic worthy to watch anytime.
The ruth rating :
Ninotchka(1939)Review
This is one of the best Greta Garbo movies all time. Its famous tagline is garbo laughs. Ninotchka was a great classic by the wonderful Ernst Lubitsch that is one of his crown jewels. A no-nonsense diplomat of the Soviet Union, Nina Ivanovna "Ninotchka" Yakushova (Greta Garbo) arrives in Paris to ensure the sale of jewels seized during the Russian Revolution. Meanwhile, carefree bachelor Count Leon d'Algout (Melvyn Douglas) attempts to intercept the valuables on behalf of their former owner, the Grand Duchess Swana (Ina Claire). Despite their conflicting allegiances, the icy Ninotchka soon warms to Leon's charms, reluctantly going against her better judgment. Does Greta Garbo really shine? Yes she does in her one of her finest hours.
Garbo laughs was the headlines tagged it to be. It does indeed sum up the charm of this movie too. It has Greta Garbo loosen up in a fun and charming comic gem. It really has Greta Garbo in one of her finest roles on the screen. She really makes us love this character and captures in such raw detail the character. Greta Garbo is amazing as ever as she gives us one of her finest performances on the screen ever. Melvyn Douglas shines in his role. Richard Carle shines and gives us a fine acting job. Ina Claire is amazing in her role .Béla Lugosi as Razinin in a short bit of the movie even that small bit is enough for him to shine greatly. The acting is just amazing and top notch as ever as Ernst Lubitsch gets some fine performances by everyone in the cast.
Ninotchka has Ernst Lubitsch direct and craft out such wonderful acting performances that has garbo turn in a role that is very much From the moment she appears in this film belongs to Greta Garbo as Ninotchka. She is dazzling and has perfect comic delivery both in her stern and rigid and romantic stages. It really has her give us a performance that is unlike anything she did before as she gives us one of her finest roles and a different role then her other roles. The humor in this film is consistently excellent and has two dimensions to it. First, it is funny as a romantic comedy. However, secondly it is also funny as a critique of the Stalinist regime in the Soviet Union as it does make fun of it softly but does it in way to be fun and nice.
Ernst Lubitsch directs with his usual wit and flair while also poking fun at serious subjects at the time as Greta Garbo gives us one of her finest hours with such a wonderful performance that has such great comic wit and charm that rivals the great Cary grant. Melvyn Douglas has never been more suave with such a wonderful and charming role. It has all of the actors give us top performances at their finest hours. A true masterpiece of the Golden Age, Ninotchka is not to be missed by anyone who loves the movies.
The Ruth Rating:
So today I talked about 4 of her classic movies. I would say that Greta Garbo was An enigmatic and elusive star with such Beauty and talent. She starred in 32 movies from 1920 to 1939 as she always remained one of those fine legend's many did not ever understand yet her magic and beauty made her a legend that will never leave our hearts as she is such a magical actress of talent and charm. So today check out the classics of Greta Garbo as she remains one of the finest legends all time. Thanks to wonderful host of The Marathon Stars Blogathon hosted by Virginie Pronovost thanks to the wonderful host for this wonderful event as it such a joy to talk about this wonderful legend.