marvelous marvel 02
https://www.facebook.com/Wolffianclassicmoviesdigest
Today's marvelous marvel i cover about the pages of dc comics. When one assumes the pages of comics ever since a boy i been reading dc comics. So today i talk about many wonderful dc comics reads in this comic book page turner of marvel marvel. I have been reading dc comics as i grew up was watching batman 1989 often and rewatched it to death.
I loved batman to death as i grew up i was always wanting to be in the world of dc comics as I loved the heroes of the dcu that they had such a special trait that made them ever lasting. Superheroes are the american gods as greeks had the legends of the gods as we grew up loving the magic of comic books.
I grew up reading superhero comics of dc comics so to tell about some of the magical stories i read. I am the biggest fan of the batman snice forever.
The pioneers gave up their safety, their comfort, and sometimes their lives to build our new west. They were determined to make the new world strong and free – an example to the world. Some would say that those struggles are all over. That all the horizons have been explored. That all the battles have been won. That there is no longer an American frontier. And we stand today on the edge of a new frontier. The frontier of unknown opportunities and perils. Beyond that frontier are uncharted areas of science. Unsolved problems of peace and war. Unconquered pockets of ignorance and prejudice. I'm asking each of you to be pioneers towards that New Frontier. My call is to the young in heart, regardless of age. Can we carry through in an age where we will witness not only new breakthroughs in weapons of destruction, but also a race for mastery of the sky and the rain, the ocean and the tides, the far side of space, and the inside of men's minds? All mankind waits upon out decision. A whole world waits to see what we shall do. And we cannot fail that trust, and we cannot fail to try as many know this best represents the magic of dc comics.(quote form Justice League The New Frontier) lets talk that magic now.
Batman a lonely place of dying was one of the best arcs of 1989 as a boy as a boy as being one magical read. Robin is dead, Batman is losing it and getting his ass kicked every night out of guilt and grief, and a young kid named Tim Drake tries to convince Dick Grayson/Nightwing to help Brucey mend his psychological woes as tim drake can be called the best robin ever as he truly does all he can to help batman mend his wounds. Its quite a magical read.
Alan Moore's Swamp Thing is one of the best creative runs in the history of comics, surpassing all expectations and earning its place above and beyond these other classics as many comic runs go i read this years later as i picked up the trades at a comic shop even though not as a boy. This run by him was one of the best creative runs in comics. Swamp Thing is so masterfully crafted as we have some of the best writing of any era of comics. It has such wonderful tales as many issues were alright amazing as ever as you see such layers to the characters even the heroes and others making cameos in the book all feel like they all work together to make the stories even more magical so if you can read Swamp Thing Vol. 1-6 which is one of the finest runs of comics ever.
If you read comics long enough you are bound to find one comic series that really is one of most landmark comic series all time. Many runs in this book were just amazing as ever. The Sandman, Vol. 3: Dream Country which be considered The third book of the Sandman collection is a series of four short comic book stories. In each of these otherwise unrelated stories, Morpheus serves only as a minor character. Here we meet the mother of Morpheus's son, find out what cats dream about, and discover the true origin behind Shakespeare's A Midsummer's Night Dream. The latter won a World Fantasy Award for best short story, the first time a comic book was given that honor as many runs this volume of the sandman run is one of the finest hours in comics ever written. Its next volume is the one that i would say is one of sandman's finest hours as ts exploration of mythology as In Season of Mists, Gaiman builds the larger universe of the Endless, and the gods, minor and major, who serve them. And he tells a heck of a good story as one amazing tale that really is something special. Fables and Reflections, is an anthology of single-issue stories written by Neil Gaiman, set in the realms of Morpheus as much as any run this one has some great tales but as many of the tales are very myth heavy in nature which makes for some very amazing stories to read. The Sandman, Vol. 2: The Doll's House which would be collection of 9 to 16 of the book is probably one of my favorite runs of the series as many others take that place too. I can say this run has such a magical level of storytelling magic. As i pointed out many times the sandman in its many runs form start to ending of series is one of the best comic series all time.
One of my favorite comic book team's all time is the jsa. I would say as much as anything i loved this team to death. its rich history and many characters made for such magical comic reads.
So JUSTICE SOCIETY OF AMERICA book was reborn after infinite crisis with a new tale to forward it along to the new era of storytelling. determined to rebuild the Justice Society, Green Lantern, Flash and Wildcat initiate a recruitment program as a series of murders start taking place too killing people of that very core team's group too. they have find out the truth and bring back together the jsa in one amazing arc by Geoff Johns as he crafts out one of his finest arcs.
Jsa darkness falls would be considered one fun arc of jsa. In this volume we get a pretty good couple of stories which are some of the most fun dc comics you will ever read and some of the finest.
One of the jsa's finest arcs was the Return of Hawkman as a classic adventure story.  Geoff Johns takes the convoluted mess that is Hawkman's history and sorts through to find the good stuff and cleans it all up so he can bring him back from comic book limbo.
Great story that travels from ancient Egypt to outer space while juggling a lot of comic book history as we see the return of the classic hawkman as this tale was one of the fun arcs of this book that captures the spirit of what makes dc comics magical .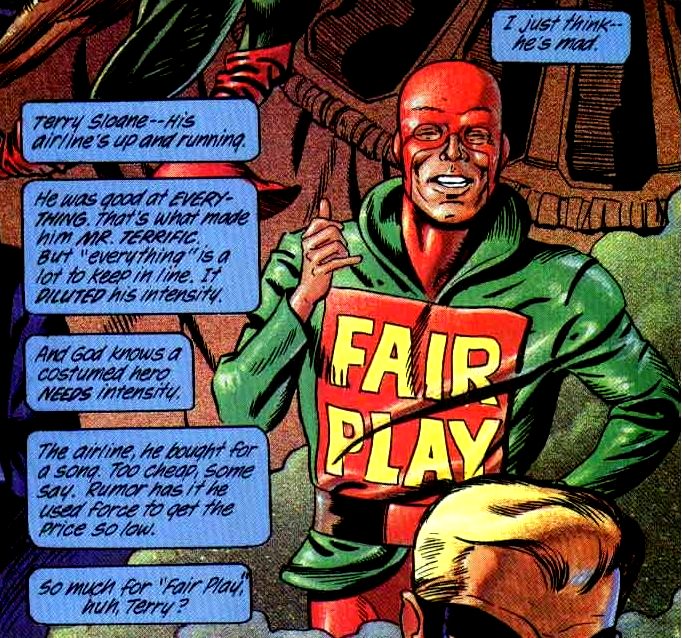 James Robinson has a huge love for golden age heroism as we often see in his writing of many comics. With GOLDEN AGE, writer James Robinson mesmerizes the reader with some very simple, very haunting images of superheroes who have lost their reason to wage metahuman battles and have been forced from the skies, by a public that no longer requires them. The superheroes are then forced to face their own fragile humanity as we see at end of the great second war they are struggling to fit into society as the golden age really shows these heroes at their collective best and worst as we have a heavy tale that feels like a classic tale for the ages you can read anytime.
James Robinson created in the wonderful star-man comic a character that really is one of the deepest villains of dc comics as he we do not what side he truly fall on. He is a guy that plays to both sides as a hero and villain that we see such wonderful character here with such layers. I would say to read the wonderful shade miniseries if you can you will really love it as it really does tell one of the best comic tales all time.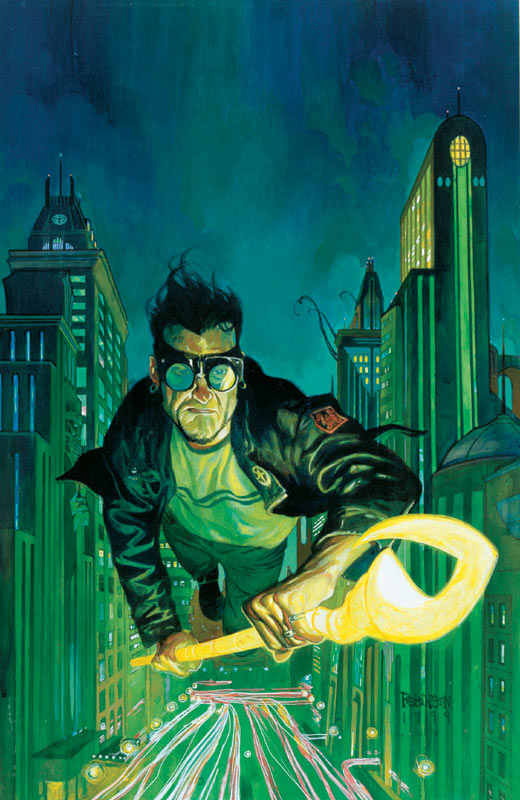 The classic super-hero series STARMAN which was written by James Robinson probably one of the finest series of comics all time. The superheroic legacy of Starman is renewed in these stories, in which Jack Knight–antiques collector and dealer as the new starman as this book was one of the finest hours of superhero comics ever. In case you haven't heard of Starman, it was a DC comic that ran for 80 issues and the entire series was written by James Robinson if you count the blackest night issue it has 81 issues. The series is about Jack Knight, a reluctant superhero who is the son of the original Starman, Ted Knight. Starman was a character that originated back in the days of All Star Comics (in the 1940s) and was created by Gardner Fox as this tale is one of finest comics ever as even non fans can get into starman and enjoy it. Its truly such magical fun to read these comics. Its one of the finest hours to read in comics. I would say read it today.
(a dc comics rap to show the magic of dc comics
Dc comics has many great comic runs I have only talked a few today as many more to cover in future marvelous marvels along with many other things of movies and TV and media. It is the marvelous world of comics in all its glory. So check them out today and find some amazing dc reads as many times I said comics have such magical stories that many times you will always find a new gem to read. So stay tuned for the future to come as i will talk more comics.