overlooked Halloween gems
https://www.facebook.com/Wolffianclassicmoviesdigest
Many people have beloved horror classics they love such as nightmare on elm street and the many universal horror movies and the very well loved horror classics as Its a vastly wide wide world of horror classics you are overlooking by watching them often. So i begin with a classic movie that really does kinda make this list of vastly overlooked as a horror movies go.
Many people have beloved horror classics they love such as nightmare on elm street and the many universal horror movies and the very well loved horror classics as Its a vastly wide wide world of horror classics you are overlooking by watching them often. So i begin with a classic movie that really does kinda make this list of vastly overlooked as a horror movies go.
Diabolique quick review. 
Hitchcock must have forever wondered how he managed to allow this story to slip out of his hands as this horror classic was really one of Hitchcock's lost stories he wanted to direct. If he did it there wouldn't be a vertigo at all. I often watch this every Halloween time if I can. It's one of those classics that i feel i can watch. It's truly one of the tightest pure suspense movies ever crafted. It starts out really slow but once it kicks into high gear it becomes so thrilling to watch. The plot revolves around two women, Christina (Vera Clouzot) and Nicole (Simone Signoret) who conspire to murder the brutish man who is Christina's husband and Nicole's lover Michel, played by the delightfully sullen Paul Meurisse. He is the principal of a boarding school for boys who relies on Vera's money to support his excesses, and the two women are both teachers at the school. Its acting is one of those wonders too as Simone Signoret gives us one of her finest roles on the screen. The wonderful dialogues and the acting of its cast. I would say something truly is special about this classic movie as its just one of those overlooked classics.
Les Diaboliques is a classic murder mystery that has earned a well-deserved reputation for setting the standard for cinematic suspense in thrillers as it's what set the bar even Hitchcock adored it in the end. It's one of those wonderful classics. you should watch today.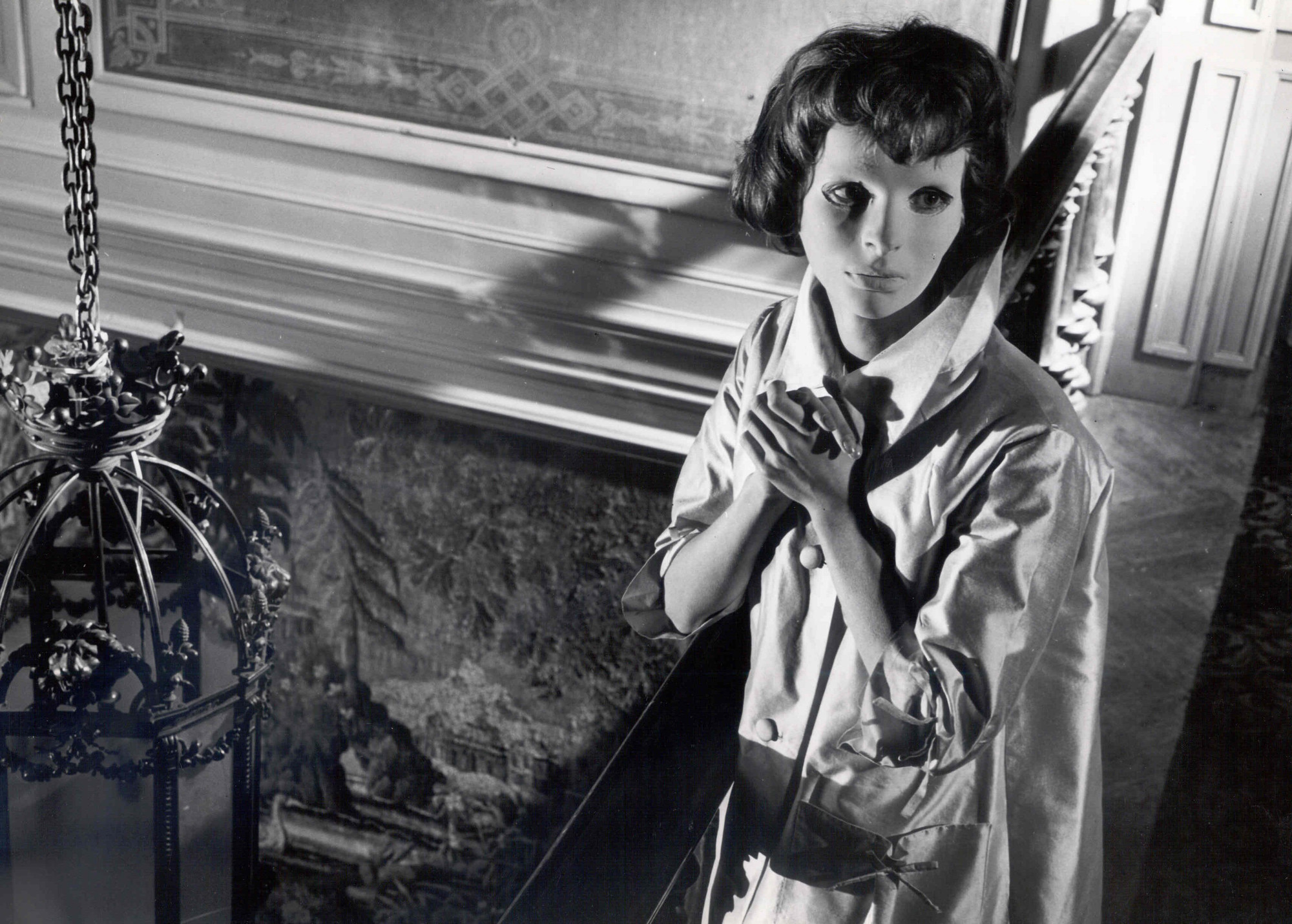 Eyes without a face quick review
Georges Franju's horror classic has inspired so many movies and artists. It had even inspired the song eyes without a face by Billy idol.  Without a Face is a tale is a compelling tale of sadism that has an astute tenderness at same time.  Georges Franju took many cues from classic horror movies such as Frankenstein' and constructed a dream like surrealistic fantasy that has inspired legions of filmmakers and artists since it came out.  Its a wonder so many overlook this classic horror movie. I would say its villain is one of the finest horror villains all time as he truly is a real man that Unlike many mad scientists since, the doctor here is firmly placed within reality which makes his motivations easy to believe and therefore the horror all the more fascinating as he truly believes in all these experiments to save her face. It makes him somewhat more interesting to watch on screen. He is supported by his assistant, Louise; a fellow web of intrigue. Louise is likely very dark as assistants go as she is a predator that finds the prey for her good doctor.  The real masterpiece of all characters of this movie goes to the central character; the disfigured tragedy herself, Christiane as she truly always wears that mask. , Christiane represents both life and death as she is doll-like and lifeless but she does make you feel for her plight as you feel like this girl is trying to find her place in the world. She is no monster at all but a tragic figure of horror. This film is a rare treat in that it's actually frightening. Eyes Without a Face taps into the viewer's fears by presenting us with a situation that is terrifying because it involves a central character living with horror. Eugen Shuftan's magnificent cinematography and the wonderful acting. Georges Franju's direction keeps the horror in focus as its truly a surreal classic that should not be overlooked at all. so watch this horror classic today.
Suspiria (1977) quick review
Dario Argento's horror classic is  the most beautiful horror film ever made. . Every single frame of this film is expertly lit and colorful. With this technique Argento manages to create an almost unbearable amount of tension and the extremely brutal and bloody murder sequences look so good one can only admire their beauty. It's one of those few horror classics that is so lovely to look upon. This horror classic inspired so many horror classics today and horror filmmakers such as wes craven and many other horror directors to come. The acting is good but its horror makes it a must see as its truly one of those wonderful horror classics. definitely earns its place as one the finest horror movies ever so watch it today.
Black Christmas (1974) quick review  
Released and ignored in 1973, "Black Christmas" became a forgotten classic by so many people. Its shameful so many do not watch this horror classic. It was also called silent night. The original and maybe even the best, 'Black Christmas' set the ball rolling for the slasher genre as it inspired Halloween and so many slasher movies to come. What set this apart from Halloween is that the killer is less human than Michael Myers as he truly is a monster that just seems to kill and laugh without no care. Its a simple tale but very fun to watch. Black Christmas is one of the most shamefully over-looked films in the slasher film genre, it's also been one of the most inspiring films of the genre. So watch this horror classic today.

Kuroneko quick review
Shindo's Kuroneko's classic ghost story.  Very much in the style of Kwaidan and other Japanese supernatural films of the 1960's. where ghosts and evil spirits inhabit a world of logic alien to the real world. Western ghosts stories usually have the spirits think as living people do. Japanese spirits behave in bizarre ways that are much more disturbing.  The stylized nature of the film creates the feeling of haunting that few films match this movie.  It is at times reminiscent of Mario Bava's excellent Gothic horror films. It's truly a horror classic that one should watch today.
Blood and Black Lace (1964) quick review
One of the most chillingly sadistic gialli of all times, this 1964 masterpiece has lost none of its power. Director Mario Bava, the king of Italian horror. It's truly one of those horror classics that I would say makes him the king of horror in some ways. Blood & Black Lace(1964) offered audiences in early 1960s a candy coding spectacle of death and violence which mixes some elements that would inspire slasher movies to come.  A positive is the lack of a moral preaching which is a major weakness of the American Slasher film. Adult orientated horror film which thankfully lacks the basic elements of a Teenage Slasher film. Mario Bava paints many scenes in gorgeous Technicolor process some chilling horror that is some of the best ever put to flim. Luciano Pigozzi earns the title of Italian Peter Lorre with Lorrish and sinister presence. It's very good acting by its cast. The movie belongs to Italian Giallo genre of horror classics. It's truly a horror classic that really is so lovely and chilling at the same time. There are interesting allusions to Billy Wilder's Double Indemnity(1944) during second half of the movie which is very odd for a horror movie but it's so very noir like in some ways. It's a tightly directed horror classic with a jazzy score by Carlos Rustichelli. It's one of those very horror classics one should watch today.
So today i talked about some overlooked horror classics. Its a shame that so many of them are so vastly overlooked today.  So do yourself a favor and watch some wonderful horror classics today.