https://www.facebook.com/Wolffianclassicmoviesdigest
My Silents are golden theme continues with another look upon another classic silent movie classic as i continue to explore the many facets of silent movies as this era has such vast richness and depth to its storytelling. Today's review is Forbidden Fruit (1921) a movie that is Cinderella-of-the-Tenements tale, Forbidden Fruit is also a decadent slice of the twenties, as viewed through the extravagant lens of Cecil B. DeMille.  So another review of a classic movie today is presented of a classic movie as today's review of when Forbidden Fruit (1921)r is presented now.
Forbidden Fruit review
Cecil B. DeMille is in good form in this drama centering on a poor seamstress (Agnes Ayres) who gets caught up in a web of deceit and murder when she accepts an invitation by a social climber (Kathlyn Williams) to fill out her dinner table by posing as Natalie Webb. The scheme is to fill the table with pretty young women to stall a potential business partner (Forrest Stanley) from leaving town before he can invest in the husband's (Theodore Roberts) oil venture.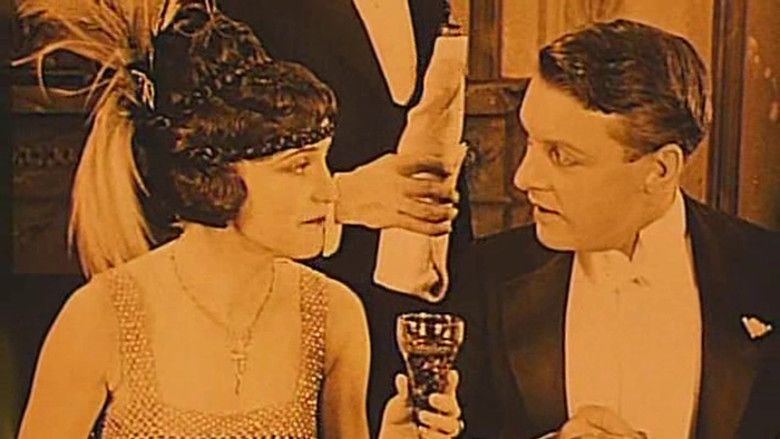 This movie has a good story with good acting that has such wonderful ideas by its director.  The DeMille/Macpherson team could not resist driving home their Cinderella point without a decadent fantasy sequence which happens to be a highlight of this movie as its truly one of those marvelous scenes.  I rather enjoyed the scenes and felt that they blended nicely into the narrative. Okay, so it's obvious. Still, the scenes are imaginatively staged and fun to watch. Another notch in the film's favor is the delightfully over-the-top set and costume design. Natacha Rambova took the usual Rococo look that Cinderella is often saddled with and made it transparent. We end up with a kind of science fiction French court that stands out among classic movies sets of this sort. A light-up skirt for the fairy godmother. The look is amplified by the glass sets and stylized performances. Forbidden Fruit could have benefited from better leads its acting is still good. The costumes are divine, the supporting performances are excellent and the script is surprisingly smart. With its nimble pacing and flip zaniness, it is never boring to watch this very fun classic that i hope comes out on DVD soon.
The Ruth Rating: