https://www.facebook.com/Wolffianclassicmoviesdigest
My Silents are golden theme continues with another look upon another classic silent movie classic as i continue to explore the many facets of silent movies as this era has such vast richness and depth to its storytelling. Today's review is WHEN KNIGHTHOOD WAS IN FLOWER in which is her debut movie. Its end of my themed month i hope you enjoyed theme.
WHEN KNIGHTHOOD WAS IN FLOWER review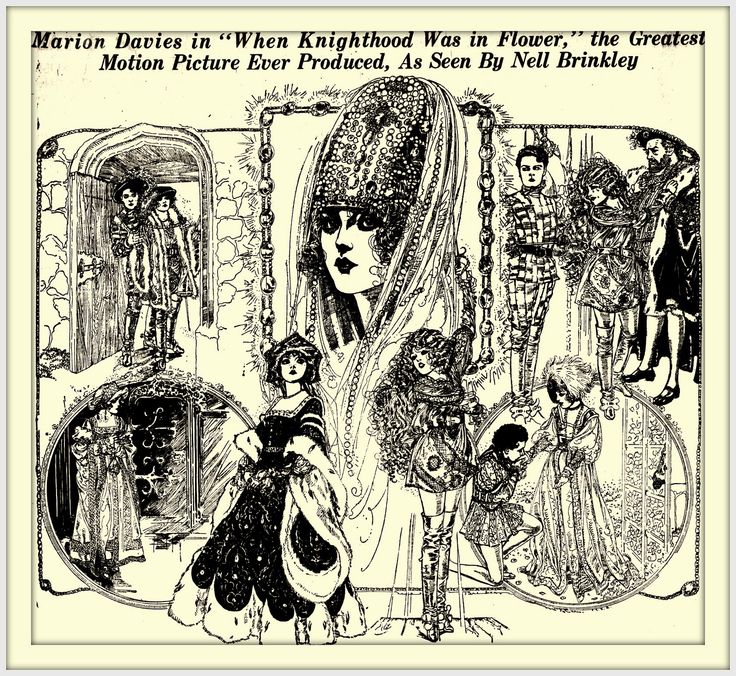 This 1922 production (now restored) was at the time the most expensive picture ever made. It was also a major box-office hit. Marion Davies plays Mary Tudor, sister of Henry VIII and intended bride of old Louis of France. But she's in love with the dashing Charles Brandon (Forrest Stanley). After Brandon is framed for murder, Mary agrees to bargain with Henry: he'll spare Brandon's life if she willingly marries old Louis. She counters that she will agree if she can choose her second husband. Henry agrees.
The breathtaking restoration on this film with the original tinting scheme and digital hand-coloring restored is one very wonderful thing to look upon. Marion Davies does give a wonderful performance. I really love her comedies which stand among some of best of silent era as good example the patsy and Show People.She did a very good job in a dramatic role here. There are also glimpses of her comedic talent in several scenes such as when she's buttering up her older brother to get something that she wants, and when she's being obstinate and refuses to get out of bed to meet King Louis' envoy.
What makes this movie is that Marion Davies is no heavyweight in the dramatic apartment and she's the one always in focus. Davies is a comedienne and barely get to do anything to suit her trait apart from pull a few goofy faces which does come off as a shame but still a very good role and acting by her. She is supported by her frequent co-star Forrest Stanley whom gives a very good role here. William Powell, who mostly played villainous characters during the silent period, has a small role in which he does a good job in his role. This movie is simply a very good classic gem that should please any fans of Marion Davies, Hollywood epics and/or English history should find a lot to love as its simply a classic silent movie that is another marvelous classic you should see anytime.
The Ruth Rating: