the sea wolf
https://www.facebook.com/Wolffianclassicmoviesdigest
Today I review the Michael Curtiz/Robert Rossen adaptation of Jack London's famous novel the sea wolf which I frankly just watched recently as I brought it recently which is the Warner brothers archive Blu-ray release of this movie which is a remastered version with lost scenes we have not seen as this wonderful movie really speaks about Nazi fascism in a way that stands out. I would also love to wish Ida Lupino a happy 100 years old.
So now to review this classic movie
the sea wolf review
The sea wolf  takes one  of the most famous jack London novels of same name in a way that really shines upon your viewing of it on the screen. The  sea wolf is loosely based upon the book.  Edward G. Robinson does one of his finest hours  of acting as the cruel captain of the ghost a ship which no one wants to sail upon. Edward G. Robinson puts his own brand of cruelty on the role of a freighter captain who tyrannizes his crew and some unexpected passengers in such a marvelous acting performance.
Ida Lupino and John Garfield and Alexander Knox all  play in a crew of a ship that is basically a ship that feels like its form hell in some regards as they all give out such marvelous acting and performances that all stand out as you watch them on screen.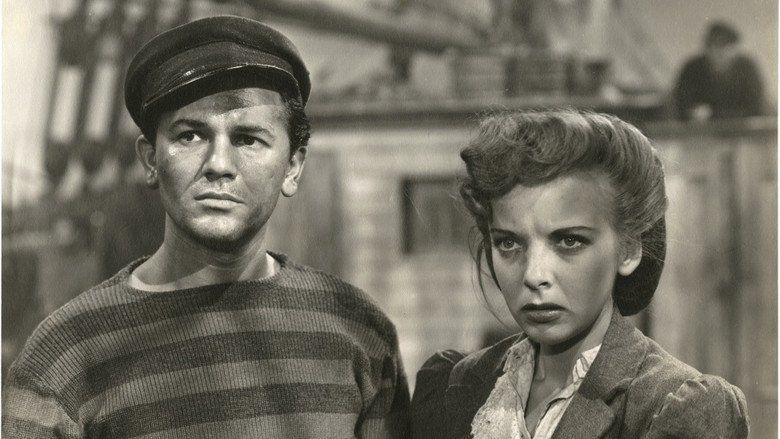 This Michael Curtiz/Robert Rossen adaptation of Jack London well known novel  was mostly shot on one location as it has lots of atmospheric shots, tons of memorable conflicting personalities(Edward G. Robinson, Alexander Knox, John Garfield, Barry Fitzgerald, Gene Lockhart, an underserved Ida Lupino) It really shines with this new Blu-ray release.  It is Rousing old-school sea adventure yarn functioning as an allegory for the burgeoning Nazi dictatorship in Europe in 1941. It is a truly marvelous classic you should see today.
The Ruth rating:
Today i reviewed the sea wolf which is a rousing old school yarn that i feel has such marvelous acting that makes it such a marvelous movie that may be one of the finest movies i ever seen as this true classic is something i enjoyed to talk about today as always until next time for another movie review.