Today I talk about In the early 1940's rko was suffering a big failure following citizen Kane and other movies leaving the studio in ruins. it turned to its low budget b pictures . Val Lewton was the man put in charge of producing these flims with titles given to him by the studio. He found ways to make these movies into horror classics. Cat people was a huge hit so he was given free rein to do whatever he felt about for his movies. He came up idea of i walked with a zombie. Its his third The Leopard Man where he finally hit his mark fully in his ideas.  Val Lewton was a man that was able created many classic movies that do not follow the trends of its genre as his horror films are different then many horror films of its time. Val Lewton crafted out a group of movies that i call the Val Lewton touched classics that truly shine in their own right as they show ideas that was different and takes the movies to a different level. So today i talk about these classic movies now.
 Val Lewton:Shadows And Suspense(https://www.facebook.com/Wolffianclassicmoviesdigest/)
Cat People (1942) review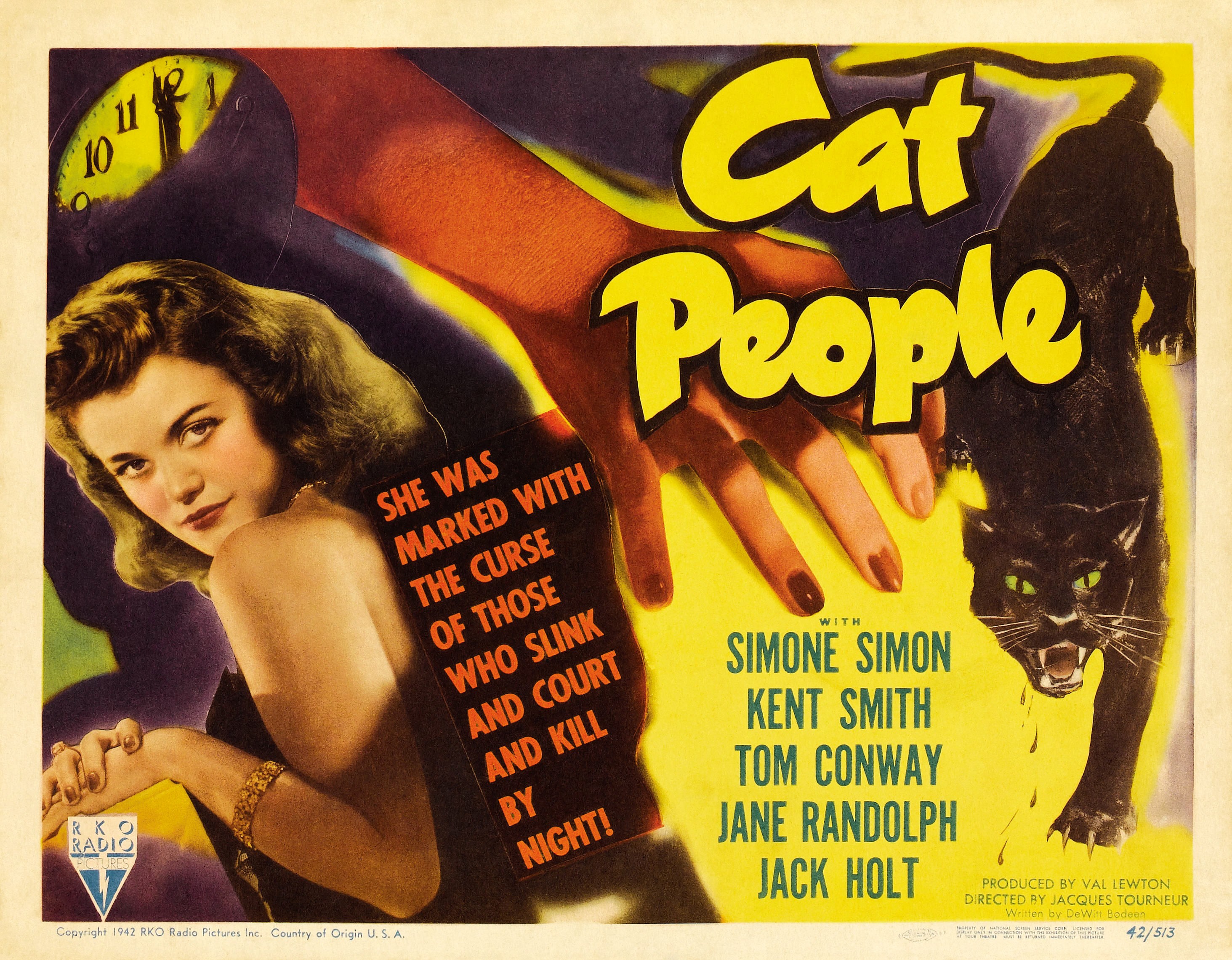 Cat People is a movie less about real horror but subjective horrors such as fear of what you don't see unfolding around you. Our male lead fears that he is losing his wife before he even really got her in the first place. Our female lead fears that her husband is falling in love with someone else. She fears a history that she can't seem to escape it's all really subjective as you don't see any of these horrors unfold on the screen which by its nature is even scarier as it's playing with your mind which is something truly real and true to life. You often hear noises at night but you don't see anything unfold as you wonder what the noise was you heard unfold at night.
Simone Simon has the perfect mix of coiled power and haunted vulnerability to lodge us completely in her corner, Tourneur's mise-en-scene is bursting with clever detail and Nicholas Musuraca's shadowy cinematography that brings us into the story unfolding upon the screen.
Its use of footsteps as sounds to scare you and shadows makes you feel chills for things you dont see on the screen as is the horror real or its all in our minds it plays a trick upon you to bring fear into your life. I would say the human nature of fearing what we dont see is more scary then what we see unfold upon the screen.
Cat People is the strongest example of atmospheric film-making from the Golden Age of horror cinema that didn't have the names James Whale or Tod Browning attached to it as a it's such a wonderfully layered film that uses your real fears of what you don't see to scare you. The black-and-white cinematography is wonderful. I would simply suggest you watch Cat People today.
I Walked with a Zombie review
I Walked With A Zombie is Based somewhat on the classic story of "Jane Eyre. It takes to Caribbean island mansion to explore the traditions of zombie culture of the Caribbean which is an interesting subject to apply his subjective horror ideals to it as he takes us upon one of the best takes of zombies on the screen.
 I Walked with a Zombie has the feel of a b movie its so much richer then its subject matter of island voodoo. The narrative weaves in some intense social issues, including the legacy of suffering left in the wake of slavery upon the islands.  A township marked by colonialism and a culture struggling to survive beneath it. It plays more like Gothic literature then anything else.the Canadian nurse's (Frances Dee) visions of tropical enchantment are curtly dismissed by the death-scented plantation owner (Tom Conway) whom both lead this movie as i would say its acting is very good but its much more richer to watch what unfolds on the screen.
 Jacques Tourneur helms the picture with a style that i truly adore even more in this movie then i do for cat people as its use of the subjective horror of what you dont see unfold upon the screen as the fears of what unfolds really does make you fear what is happening upon the screen. The black-and-white cinematography  of  I Walked with a Zombie makes use of shadows in a rich way that feels richer then many noir classics.
I am sure some overlook I Walked with a Zombie because it seems like a low rent b movie at first glace but you shouldn't do that at all as its a rich movie that really is something truly amazing to watch unfold on the screen.
The Ruth rating: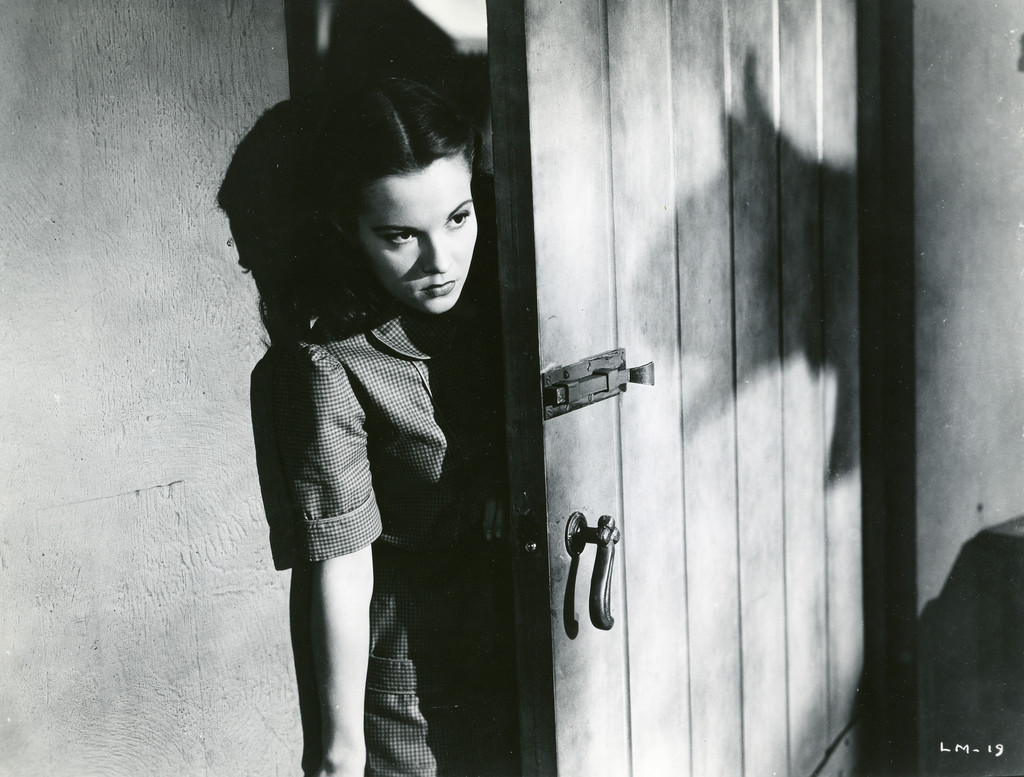 The Seventh Victim review
The Seventh Victim illustrates better than any other film the amount of creative freedom Val Lewton's B-picture department was given by the bosses at RKO. The Seventh Victim has a good cast of talents all giving out good performances. I adore all of Val Lewton's B-picture's my favorite would be curse of cat people.
It's a very effective thriller that deals with themes of the occult and Satanism as the movie explores these themes in very detail with its plot that really is very dark for its time. The film also appeared to influence Rosemary's Baby, in that the cultists are not depicted as ghouls in hooded robes, but as normal people, old and slightly shabby. Screenwriter Charles O'Neil said he researched the story by visiting a cult headquarters in New York. The people, he said, were surprisingly normal. Some of the older ladies knitted as they chanted to cast a spell on Adolph Hitler. It's one of those weird stories where the writers find more then hoped in the story to find out about their movie.
It was shot on a studio back-lot. The Greenwich Village created for The Seventh Victim feels realistic. It's a bleak nightscape of failed poets, Italian restaurants, beauty salons and dark alleys, shady private eyes, psychiatrists who harbor secrets, theatrical troops, lesbians, and devil cults. It was into this odd world that Jacqueline disappeared really feels like the real place.
A number of scenes stand out in this classic movie that you will love to see happen upon the screen. The Seventh Victim also boasts one of the best 'Lewton walks.' When Jacqueline tries to walk home alone after being allowed to leave the Palladists' meeting, she is stalked by a hit man who emerges from the darkness of a doorway she passes on an eerily deserted street. This scene echoes earlier Lewton walks such as when Irena stalks Alice through Central Park in Cat People or the some of the scenes of I walked with a zombie. It really stands out as it shows up on the screen.
The Seventh Victim is a very wonderfully acted thriller that inspired later classics that will stay with you for years to come that you should see today.
The Ruth rating:
The Curse of the Cat People review 
The Curse of the Cat People remains among the strangest Hollywood sequels ever made. Following Cat People, RKO's 1942 horror masterwork of shadow and atmosphere that also helped delay the studio's financial ruin, the sequel resolves to occupy another genre entirely. I would call it one of my favorite movies all time as its story is quite lovely. Director Robert Wise, winner of Oscars for the musicals West Side Story and The Sound of Music among several other classic films directs this classic gem that I adore so much.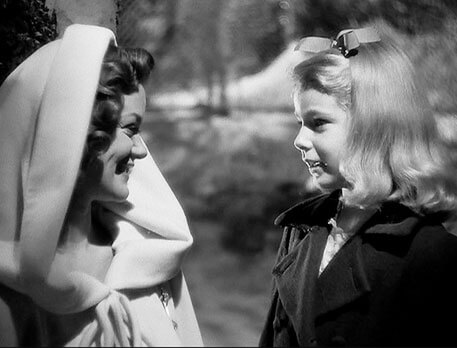 The Curse of the Cat People is rather a fairy tale in a way its very much a movie that feels more dreamlike like the classic fairy-tale classics. The magical tone of the movie is reminiscent of Rene Clair or similar fantastic directors of the era that feels so much more fun to watch unfold on the screen as it captures the childhood feel so great.
Ann Carter is astounding in the role of Amy, taking another otherworldly turn after playing Veronica Lake's enchantress daughter in I Married a Witch as she gives out such a wonderful performance in her role. Simone Simon who literally plays the role of a good fairy/fairy princess as Irena She's an angelic presence that, again, could be perceived as evil because she is so ethereal.
By the nature of the movie's story you are really in a fairy-tale that feels dreamlike and echoes many other childhood fairy-tale classics with its even Gothic touches that feel right out of a fairy-tale. I used adore to read old fairy-tales as a boy as had book collecting them this movie really captures that feeling of those classic tales upon the screen.
The Curse of the Cat People is hardly a horror story at all as its more a Gothic fairy-tale which really makes it one of a kind for movies of its time. This is a lovely, haunting film that you will simply enjoy to watch anytime.
The Ruth rating:
 Val Lewton:Shadows And Suspense thoughts
The early 1940's rko was suffering a big failure following citizen Kane and other movies leaving the studio in ruins. It turned to its low budget b pictures. Val Lewton was the man put in charge of producing these films with titles given to him by the studio that each of them stands out in their own as today i talked about some of his movies that really stands out that you will adore to see as each of them are different types of movies that all offer different types of tales. I hope you enjoyed my talk today about his movies i hope you join me again for another in the future