Hitchcock should have won an Oscar(https://www.facebook.com/Wolffianclassicmoviesdigest)
It has been well documented but it still astonishes that Hitchcock never won an Academy Award. Anointed as "the master of suspense", that acclaim didn't translate to statuettes on Hitch's mantelpiece. it seems unfair to say that Hitchcock never won an Oscar. Amazingly, of 52 Hitchcock movies, only five won Oscars of any kind. Rebecca was the only one to win Best Film, but David O Selznick as producer claimed that one, and only one actor, Joan Fontaine for 1941's Suspicion, lifted an acting Oscar yet he never won one for directing in any of his flims. I would say his flims are often considered the crown jewels of movies so i say today why he should have won one for his works as i talk it today for 31 Days of Oscar Blogathon. so i hope you enjoy my talk on it today.
Hitchcock should have won an Oscar
Alfred Hitchcock is arguably one of the most well-known directors in the last century. Born Aug. 13, 1899, the English film director created more than 50 movies before he passed away in 1980. He changed the way flims were made forever as he demanded specific start times for "Psycho,and audiences were asked to not give away the end of the movie. its always been something special his works to my heart but him never winning an oscar seems odd for such a wonderful director that changed the game and inspired many future flim-makers whom would win Oscars.Hitchcock may have never won an Oscar for best director but he should have won it many times.
spellbound(1945)
This psychological thriller opens with an intriguing Shakespeare quote: "The Fault … is Not in Our Stars, But in Ourselves  which may be one of the most interesting ways to begin a story that takes place (by and large) in a mental asylum as its one of the best movies of the year of 1945 as going my way was not as good as spellbound as what was Oscars thinking when they choose that movie over spellbound.
Spellbound is one of the many Hitchcock movies every film fan should see.  It was one of the first films to deal with psychoanalysis a theme he would often revisit but this flim is very much in his later flims.
Spellbound is Cleverly directed by Alfred Hitchcock, the film is full of twists & turns throughout its runtime and repeatedly plays a dream sequence that toys with viewers' mind like a strong puzzle asking to be solved. Cinematography is a stunning work of film-noir that should been enough earn hitchcock an oscar for this outstanding flim that really has such wonderful acting with such wonderful Cinematography.  Its brilliant performances from Gregory Peck, Michael Chekov & the immensely beautiful Ingrid Bergman amongst whom Bergman impressed me the most for I was completely in awe of her. On an overall scale, Spellbound is a spellbinding tale by the master of suspense that never lets out the entertainment factor it is a shame that never got the Oscar chance at all for  many things as its wonderful and its simply an overlooked classic.
rear window 
The year of 1954 had director Alfred Hitchcock in sublime form as he delivered not one but two back-to-back genre masterpieces to cement his status as the pre-eminent filmmaker of thrillers & suspense. While one of the two was Dial M for Murder which even today remains one of his most enjoyable & entertaining works that you could enjoy to watch for fun. Rear Window is a wonderfully simple thriller that also flirts with comedy and drama. With the always active photographer, L.B. 'Jeff' Jefferies, confined to a wheelchair he is left with little to do but spy on his fellow neighbors across the courtyard. Jeff becomes a voyeur in the same way we do when we watch movies upon the screen.
Rear Window is an undisputed masterpiece with such tight editing, terrific performances from James Stewart, Grace Kelly & others plus clever use of music, the tension & excitement never leaves the film for one instant ands its wonderful direction by hitchcock that is shameful it never won an oscar  for him for best direction because this movie is simply amazing to watch form begining to end. Rear Window is a masterpiece of suspense & mystery you will watch again and again.
Vertigo" (1958)
There can be no last word on Vertigo. In 2012, it usurped Citizen Kane as Sight and Sound's "greatest film of all time", but with this superlative label comes an expectation for absolute meaning. Since its release 60 years ago, academics and critics have tried (and failed) to dissect the plot its simply one of those classics that keeps becoming better loved with age. Its pinnacle of movie-making. Its powerful and affecting story is concise, clever and unpredictable. Hitchcock is playing at the peak of his game, with great depth of character and storytelling, and his actors do not let him as its simply a marvel of flim-making. The film is shot beautifully in color, on location in San Francisco (with some shots on a sound-stage), by longtime collaborator Robert Burks  Cinematography is simply the best ever shot to flim as its such lovely shots of the city that you almost feel like you are in the city with the characters.James Stewart delivers a career-best performance as Scottie, an acrophobic detective that truly is him at his finest ever as you truly believe he is losing his mind sometimes.A masterpiece of dizzying psychological depths that one should watch that should earned him directing Oscar for it. 
Notorious is a deliciously smart and electrifying spy flick mixed with a venomous love story. Possibly the most suspenseful spy movie I've ever seen, Hitchcock knew exactly what buttons to push to create something that at times takes your breath away. An absolute Gothic masterpiece with Cary Grant and Ingrid Bergman they're excellent as give out such amazing acting performances. Hitchcock's films are often psychologically complex and mordantly funny, but they're rarely deeply romantic as this spy thriller with masterful direction and acting that is a wonderful jewel of a film that should have been more beloved in its day as it's simply a classic that everyone would adore to watch.
"Strangers on a Train" (1951)
A bonafide suspense classic concerning an up-and-coming tennis player (Farley Granger) who meets a psychopath (Robert Walker) on a train by chance, and how the troubled man thinks he strikes a deal with the athlete on him murdering his girlfriend if he murders his father. Only, that's not the case at all. Another successful Hitchcock noir isn't as good as some of his best work that is case at all as its very much equal to his greater works but very overlooked by people with the marvelous acting of Robert Walker that makes this movie shine. its simply a marvelous thriller with such marvelous direction that you will enjoy to watch anytime.
Psycho" (1960)
Psycho is Immortal for its contribution to cinema, notorious for pushing the boundary of what's accepted in mainstream movies & setting an extremely high benchmark for horror films to follow, Alfred Hitchcock's Psycho remains the most influential, successful & famous work of his legendary career and is rightfully hailed as one of the greatest achievements in the history of film-making for many good reasons as it's a marvelous movie with great direction and acting by its cast. Psycho is a breathtaking work of perfection that marks the creative height of Alfred Hitchcock's glorious film career that is truly a wonderful gem to watch.
Alfred Hitchcock the greatest flim  director all time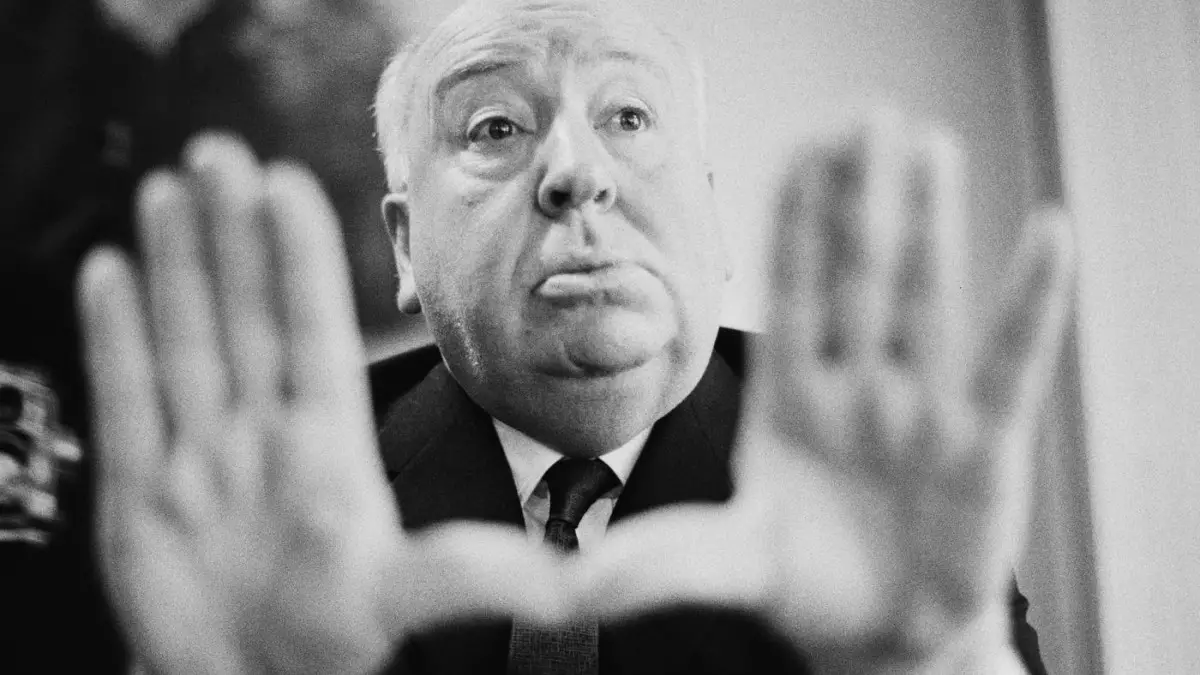 Hitchcock's films seem to cross all boundaries in terms of audience.  A screening of one of his more popular titles from his mid period such as the aforementioned Vertigo or Rear Window (1954) will bring an equal flock of casual cinema goers to the birds to his later works his earlier works.  Underneath the exciting visuals and story, often lies an analysis of ideas and beliefs, often taken down Freudian, perhaps even Jungian routes of psychoanalytical territories that have such marvelous acting with marvelous direction in so many of his movies form his start to his end he was a man that had clear way of telling such marvelous stories upon the screen. I would say he is the greatest flim-maker ever in history of the medium. I am sad he never won an Oscar because so many of his works are such marvels of flim that each of his flims showcase the marvelous growth of a man in directing form his more simple begining to his end he managed to make flims that grew with the times but also were ahead of their times. I adore him so much so i hoped you see why he should have won an Oscar for directing.