why the twlight zone is timeless.
It was back to the original twilight zone. When Rod Serling wrote "The Time Element" in 1958, he was frustrated by the way network executives as the way network executives, driven almost solely by sponsor needs, were controlling his visions. Despite being an Emmy winner, and already well-recognized voice in television, "The Time Element," about a man trying to stop Pearl Harbor that never got picked up as sold cheaply to Desi Arnaz's company and aired as a part of "Desilu Playhouse show" It was a hit, allowing the production of "The Twilight Zone" to commence with one of the most resonant pilots to this day, the phenomenal "Where is everybody? About a man who wakes to find himself alone in the world. How the stories told about the human condition and the monsters inside us all. It's our fears and what injustices and racism and other issues. It was a bold show ahead of its time in story-telling. What would rod stirring do? is asked now by everyone that does shows like it. I feel today talk about the classic power of this wonderful show.
why the twlight zone is timeless.
Rod Serling wasn't just the narrator, he was the creator and head writer. Other writers of note included Charles Beaumont, and the late sci-fi novelist Richard Matheson among other great writers. Having dealt with TV censorship early in his career, he decided he could sneak in social commentary through sci-fi and fantasy. Racism, conformity, the folly of war, all were explored, but not in such an overt away as to reach public outcry as he managed make stories to address such isuses that was smart and clever and enraging. While the short story with a twist ending has always been a staple of storytelling, it was Rod Serling's The Twilight Zone that refined it to an art-form that was able tell us stories that was such classics.
Watching The Twilight Zone today, it's striking how complex, satirical and thought-provoking it all is. You can watch the twilight zone now you would be shocked to see how these tales have not aged at all.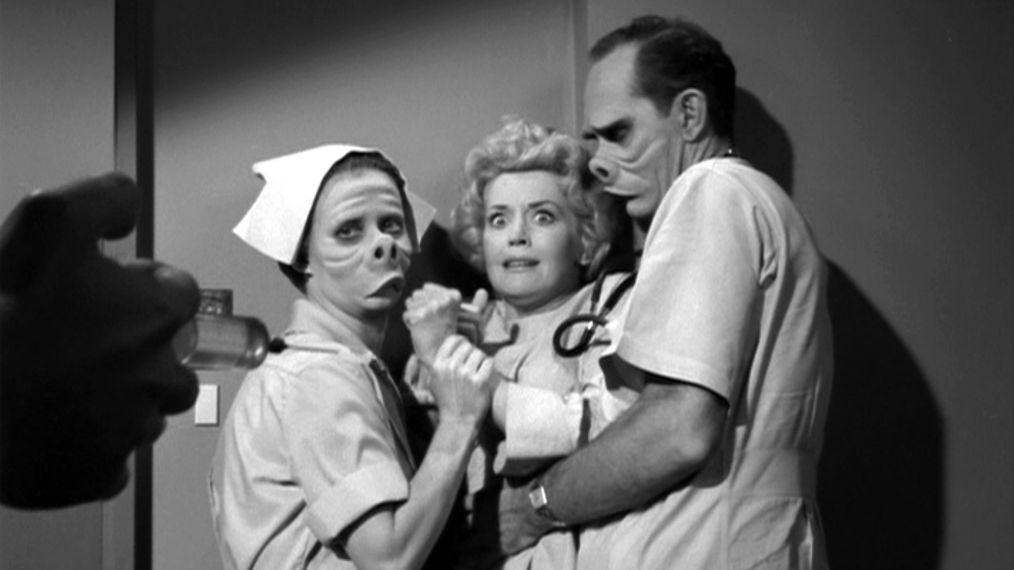 Watching The Twilight Zone today it's striking how complex satirical and thought-provoking it all is. While the tales include such fantastical imagery as a stopwatch that can stop time, department store mannequins coming to life, or a child whose dreams take corporeal form, you can clearly see that they're really about the early-60s as its addressing the issues of its time period as it was an era of race riots, assassinations, crooked politicians and the Vietnam war, when communism and nuclear bombs were palpable fears. People were confused, scared and paranoid yet so little of the TV of its time reflected that mood.  Sponsors, executives, salesmen and producers were in charge of the networks and they didn't want viewers distracted by big issues when they should have been thinking about what products to buy. It was in this climate that 34-year-old writer-producer Rod Serling devised The Twilight Zone. It was noticeable at time that this show was bold and enraging. Our world is just as chaotic as the 1960s with the rise again of hate crimes and other things as the times are ready for a modern day twilight zone which is why the remake is working so dam good and a dam good show in own regard. The Twilight zone is always prime for any era of time as you can watch it anytime.
The best stories of twlight zone. 
"Eye of the Beholder"
"Eye of the Beholder" contains a poignant commentary on the cruel, ineffective methods utilized by the state when dealing with "undesirables" who, having been arbitrarily classified as such, are often relocated to artificially erected communities to avoid interfering with the lives of so-called ordinary people its The quintessential episode of The Twilight Zone, "Eye of the Beholder" suggests that the value of a human being can never be assessed by superficial measures alone. Also commendable is Janet's reveal in the final sequence which is one of the greatest reveals in tv show history. which, though somewhat predictable in retrospect, demonstrates a meticulous attention to detail that will appeal to both casual viewers and diehard Serling fans that you will always make you think.
The Monsters Are Due on Maple Street
The Monsters Are Due on Maple Street," Rod Serling wrote a suburban Lord of the Flies, a parable about the fragility of civilization, paranoia and the susceptibility of nice folks to manipulation as we can be played upon fears of the other as we always fear that fear even now. a moral object lesson that plays as freshly today as it did during its post-McCarthy Era debut. The "twist" that aliens have been lazily tinkering with the lights and cars, and that they've concluded that the easiest way to destroy mankind is to let us destroy ourselves by our own fears. Its simply an amazing story.
 A Game of Pool
A tour-de-force of acting prowess as comedian Jonathan Winters spreads his dramatic chops alongside Jack Klugman in an episode that both rewards and questions dedicating your life to perfectionism as no man can be perfect it's a powerful story that shows you why such things can be not very useful in the end as you miss out on the finer things in life.
"The Invaders"
An absolutely gorgeous in every aspect, this episode is a near-wordless masterwork of fear about tiny intruders who terrorize an elderly wife (Agnes Moorehead). Despite being the size of mice, they torment and injure her until she fights back, killing one and following the other to the flying saucer that landed on her roof. Since we never hear her speak, it's a shock when we hear the tiny alien as its twist is simply amazing work. It's simply a powerful story that plays upon our fears.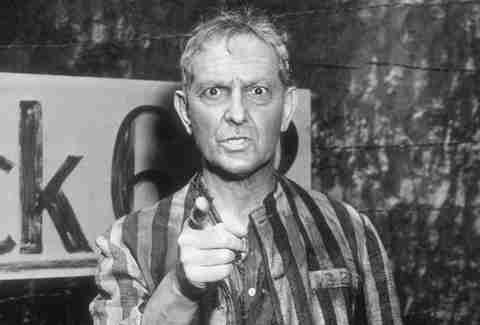 Deaths-Head Revisited"
This Dachau-set episode aired after the Adolf Eichmann trial started and a month before the guilty verdict was delivered, proclaiming that the SS leaders weren't merely just following orders." Serling's searing story really shows you the horrors of what they did to people. A former SS captain who visits Dachau in 1961 only to find one of his victims is now caretaker of the prison camp. Realizing he'd murdered the man years before, the Nazi loses his mind in series of delusions wherein he's placed on trial and deemed guilty. Serling closes the episode proclaiming that Dachau and other concentration camps must stay standing as monuments to horror so that it may never happen again as simply something we should never forget. I hope you enjoyed some of the best stories as so many stories i choose four that showed its range of story-telling powerful nature form powerful acting stories to the enraging social stories it always made you think.
Rod Serling did it with 156 episodes of the ground-breaking anthology series The Twilight Zone, thanks to his commitment to enhancing the twists by showing humanity in both its angelic and monstrous forms that was such bold commentaries upon our world. It always was about talking our world and its raw nature i hope you enjoyed my talk today on it.