The timeless masterpiece that is THE WIZARD OF OZ transcends far beyond just mere entertainment or sweeping musical fantasy as it's a historical piece of art, the face of cinema, and remains as both the most influential and the greatest film of all-time. A wondrously dazzling Technicolor dream that entrances with its iconic imagery, delightful music, opulent sets, compelling themes, endlessly quotable dialogue, frequently frightening atmosphere, and irresistibly warm, comforting charm, the film miraculously gets even better with age as each year goes by i recall how much i adored wizard of oz as boy as i recall my frist time seeing it when i was little boy as watched it each year it aired on CBS as also on tape as i may have worn tape out but i watched it so much that i knew each line by heart as i adore this classic as its simply so special to me with all my heart as i wouldn't love movies without it as I wish it a happy 80th birthday.  So today I talk this classic
happy 80th birthday to wizard of oz.  
wizard of oz facts
An early makeup test photo of Ray Bolger as the Scarecrow, showing a dramatically different look than seen in the finished movie.(these facts come off Warner bros site)
The Wizard of Oz began filming on October 13, 1938 under the direction of Richard Thorpe, but he left the production after less than two weeks. Although all of Thorpe's footage was reshot and none of it appeared in the final film, some publicity stills taken during this period still exist. Note the different hair and makeup on Margaret Hamilton as the Wicked Witch, and the differently styled blond hair of Judy Garlandas Dorothy!
Immediately after the departure of Thorpe, MGM stalwart George Cukor came aboard the project for a brief period. Although he did not shoot any footage, he made some key changes to the appearance of several characters, the most important of which was Dorothy. This wardrobe test photo shows Judy Garland's hair back to its natural color, wearing simpler makeup, and a different dress much closer to the one ultimately chosen. Fifteen years later, Cukor and Garland would reunite at Warner Bros. for A Star Is Born.
In New York City, some of the actors who will portray the Munchkins sit aboard a bus bound for MGM Studios in California.
Victor Fleming was ultimately chosen as the director of The Wizard of Oz. One of MGM's most reliable directors, here he can be seen directing one of the apple trees that prove so hostile to Dorothy, Toto, and the Scarecrow.
Producer Mervyn LeRoy, Judy Garland, Victor Fleming, Toto, and many Munchkin extras stand on the Yellow Brick road on the enormous Munchkinland set.
In February 1939, it was announced that Victor Fleming would be leaving The Wizard of Oz to take over the direction of another troubled production, Gone with the Wind. Director King Vidor, who had helmed such previous MGM classics as The Big Parade, The Crowd, and The Champ, came in to finish the film in its final weeks. Vidor is seen here on the set of 1938's Best Picture Oscar nominee The Citadel.
Vidor's work on the movie included most of the Kansas footage that bookends the film, and possibly some Technicolor pick-up footage. Most importantly, he helmed perhaps the most famous song ever put on celluloid, Judy Garland's rendition of "Over the Rainbow."
Judy Garland, wearing a dress designed by The Wizard of Oz costume designer Adrian, stands in front of the flower shop opened by her mother (with some likely help from the MGM publicity department) on Wilshire Blvd. in Los Angeles.
Mickey Rooney and Judy Garland board a train in Pasadena, CA to take them to a series of promotional appearances on the East Coast.
The Capitol Theater in New York decked out for the opening of The Wizard of Oz with a live pre-show from Rooney and Garland on August 17, 1939.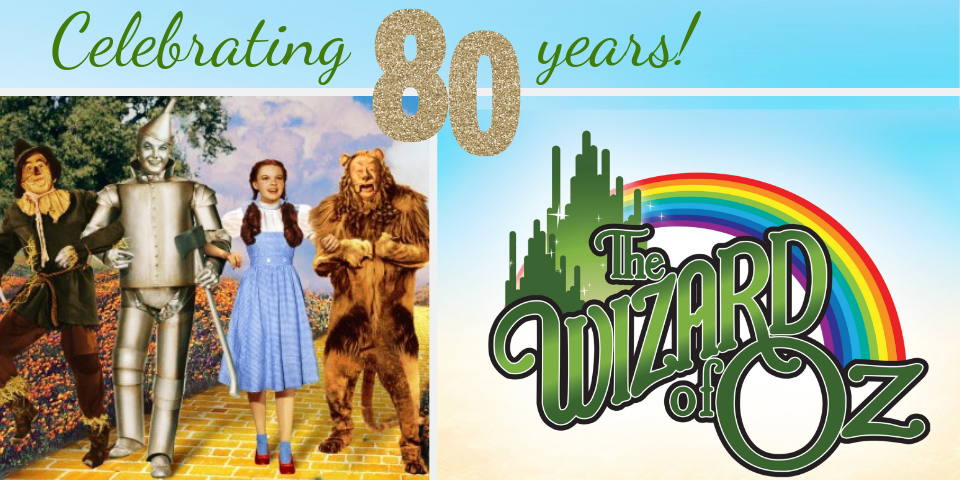 The Wizard of Oz is one of my favorite films of all time. It has very special place in my heart as I always recall about seeing as boy every year it aired on CBS as it's quite possibly the pinnacle of cinema as it's such a wonderful movie form start to finish with such wonderful acting and musical numbers you always want revisit oz. The Wizard of Oz is often cited as one of the greatest achievements in cinema history.
Before our modern movies were even ideas in head of people wizard of oz was enchanting many of those future movie-makers we love today as this beloved classic had all the charm it needed without anything we have today. There was an absence of original storytelling or compelling characters. When The Wizard of Oz won the hearts of audiences, it wasn't purely because of that legendary moment Dorothy opens the door to a world of Technicolor, nor was it The Wizard's terrifying large, holographic face. These special effects were truly groundbreaking, but the movie stands out as a good piece of cinema even without the famous effects as the fact when it first came on screen it wasn't a hit.
Many films have tried to capture the magic of the wizard of oz.  An attempt to recreate the perfectly executed quest formula is evidenced by subsequent fantasy movies like The Labyrinth and The Never Ending Story, where young protagonist must also defeat evil on a journey, with the help of friends they make along the way, before they can safely return home. However few films have delivered this plot quite as perfectly at The Wizard of Oz but they didn't have same charms as wizard of oz. The moment anyone watches 16-year old Judy Garland sings 'Somewhere over the Rainbow' for the first time is always very special. The young actress' heavenly vocals are spellbinding, and mark the humble scene as one of the most memorable from the movie. MGM originally considered casting an 11-year old actress in the role of Dorothy, to reflect the young age of original book's character as it seems mgm didn't quite trust it as much as we do today. . It's safe to say no one on the production team could have regretted this casting decision. Few, if anyone, could have played Dorothy quite like the charming Garland. Her convincing portrayal of Dorothy as brave, kind, determined and innocent propelled her into stardom.
The Wicked Witch of the West (Margaret Hamilton) insantly brings you fear as the wicked witch but her perfomance is landmark and amazing.  Bert Lahr(Lion), Ray Bolger (Scarecrow), Jack Haley (Tin Man) both are the perfect friends as they both give out such wonderful performances. Frank Morgan became a sort of hero to me, not just as the Wizard, but as the travelling charlatan Professor Marvel. The American Godfather of all such characters is how he was such a wonderful character actor. . Billie Burke as Glinda the Good Witch brought Broadway glamour  as she truly gives out a wonderful performance.
The Wizard of Oz is quite possibly the pinnacle of cinema, as it lifts our dreams, our fears, our longing, and our connection to a projected image to a height of heavenly nirvana. No matter where you watch it, you can feel the beauty and the truth radiating from the screen. Honestly, there's really no excuse to dislike this movie, mainly because it has everything you could want in a piece of cinema; an engaging story, likable characters, flawless direction, vivid and luscious colors, scrumptious costume design, untouchable pacing, emotional revelations, amazing set design, impeccable atmosphere as everything is amazing in this movie.
There was a contain lady that i remember seeing as a boy. her name was Judy garland, not a day goes by i do not love Judy garland, she truly captured me since Dorothy entered the land of oz ,I think I loved her so highly, thanks Judy garland as i think she was my first childhood crush as  no matter how far i go in life cannot say highly enough how much i love Judy garland for all she did in my life is not only made me a lover of movies, she sparked it forever since she entered into the land of oz in wizard of oz when i saw it as boy ,I think that's where my love began truly for the art of movies as today is special to me to honor this classic on its 80th birthday as I hope you enjoyed this today as i honor the most beloved movie all time to me.